Hooker Valley Track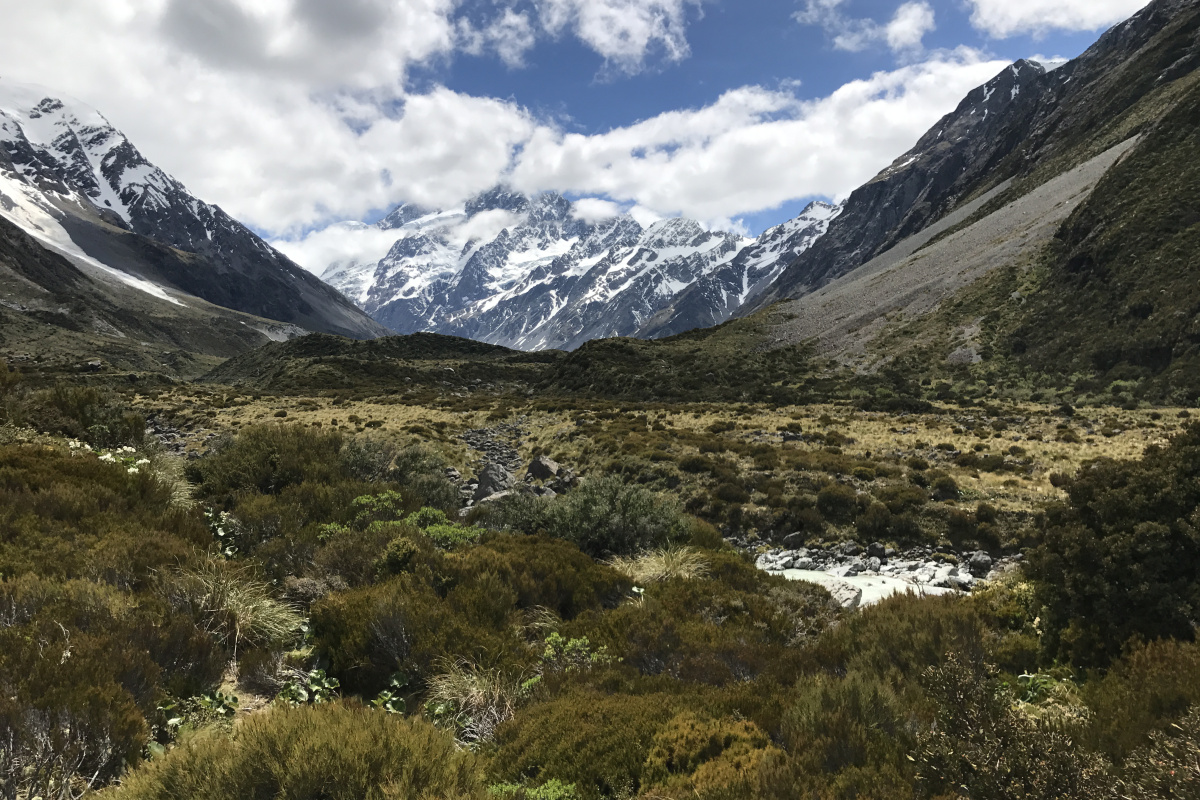 South Island, New Zealand
I used to go on sporadic day hikes with my dad when I was growing up in Hong Kong. It was a quiet and relaxing way for us to spend some quality time together. We'd always walk the same trail, starting from the narrow path behind my high school on Braemar Hill, taking our time to walk up the stairs and steep slopes, slowing making our way to Tai Tam Reservoir and finally to Park View, where we would take a taxi home to shower and eat.
I really cherished moments like that with my dad. It was special and a tradition only we shared in our family of 5. After graduating from high school, I stopped going on day hikes for years. A good part of it was pure laziness and a lack of motivation. A couple years ago, I started exercising again and discovered how much I loved it. I really enjoy being outdoors, breathing in clean, crisp air and being surrounded by mother nature.
When my husband and I decided to take an extended honeymoon last year, I knew that I wanted a part of it to be outdoorsy. I wanted us to be as active as possible and what better place to do that than in New Zealand? This Hooker Valley Trail was one of the day hikes I planned for us. We were lucky that the weather was perfect: clear sunny skies without an ounce of rain! The trail was a lot busier than I thought it would be but thankfully that didn't distract from the beauty of the scenery. The view was just breathtaking everywhere we looked. We could see the snowcapped mountains peeking through the clouds that cascaded down its back as we walked towards the icebergs. The icebergs, though vastly smaller in size than anticipated, were beautiful and eerily quiet.
The trail made me nostalgic. I missed the days of my youth in Hong Kong and I especially missed my dad. After getting engaged in the summer of 2015, I moved from Hong Kong to New York. There were so many initial distractions that I didn't feel homesick for months. Now that the wedding and honeymoon is over, I miss seeing my parents every day and having our traditional family lunches every weekend. I'll be counting the days till I see them again. In the meantime, WhatsApp and FaceTime will have to suffice.